ABOUT US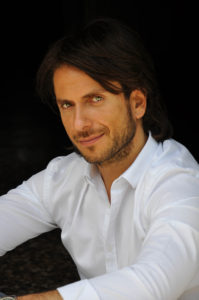 CARLO FRACANZANI – BIOGRAPHY
Carlo Fracanzani is a director and screenwriter born in Padova (Italy). After a degree in "Media Languages" and a master in "Screenplay and Production for Movies and Television" at the Catholic University of Milan, he starts to work on the movie set as personal assistant of Carlo Vanzina for the comedies: Un'estate ai Caraibi, La vita è una cosa meravigliosa, Ti presento un amico, Sotto il vestito niente: l'ultima sfilata. In 2011 he's assistant director of Neri Parenti for the Christmas comedy Vacanze di Natale a Cortina. The same year he earns a master in "Filmmaking Intensive Program" at the New York University and he realizes as screewriter and director his first shortmovie entitled The Chocolate Pudding that recives in 2012, during the Cortinametraggio Film Festival, an award as best young talent director from the vice president of the Veneto Region. In 2013 he works as first assistant director, location manager and production manager for the Antonello Belluco's italian independent movie Il segreto. In 2014 he's the director of Open Quantum Relativity his second shortmovie produced in collaboration with Vittorio Palazzi Trivelli, written by Isabelle Adriani and Giuseppe Basini, presented during the 71° Venice Film Festival at the Veneto Region Padillion. In 2016 he's director of Bollicine (Bubbly) his third shortmovie written with Valerio Groppa. In 2017 he realizes his new project L'ultima rima (The last rhyme) written with Gianluca Tocci. He founded the Snowflakes Production to produce his own works.
---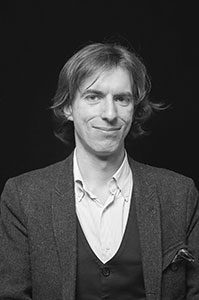 GIACOMOFILIPPO FRACANZANI – BIOGRAPHY
Giacomo Filippo Fracanzani is a comicbook artist, storyboard artist, 3D modeller born, graphic designer born in Padova (Italy). In 2008 he graduates in the course of comics at the International School of Comics in Florence, in the same school between the years 2005 and 2006 he earns the course of script writing comics and between the years 2009 and 2010 he attends a course of digital colouring with Photoshop. He moves his first steps in the world of animation between 2009 and 2010 working as clean up assistant of landscape with Adobe Flash, at the Stranemani International s.r.l. Before leaving Florence he attends, between the years 2011 and 2012, a real life drawing's course at the Academy of Fine Art of Florence. He earns between 2012 and 2013 a course of 3D modelling and animation at the International School of Comics of Padua. To improve his skills in 2013 he enrols in the course of animation at the University of the West of England, Bristol, where he learns different animation techniques and he specialises in the pre-production, like doing storyboards and using 3D programs. He graduates in 2016 with a personal small animation short project called The Crazy World of Jack and Paul. During his studies in Bristol he collaborates on a 3D project with abstract animation and music with the Royal Academy of Music. He works as storyboard artist and graphic designer for the shortmovies of Carlo Fracanzani Bollicine (Bubbly) and L'ultima rima (The last rhyme).