WORKS
---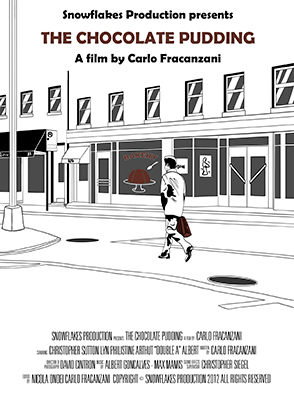 THE CHOCOLATE PUDDING
An American businessman, apparently addicted to work and lacking in humanity, is walking out his Wall Streets office always talking on the phone. He rushes through the streets of New York to meet a person who will satisfy him in a fascinating game of seduction and complicity that will become a meaningful lesson of life and reconciliation.
Credits
---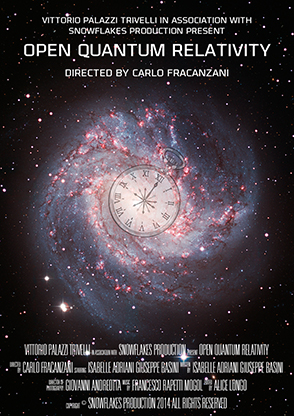 OPEN QUANTUM RELATIVITY
During a dinner suddenly the light goes out and Isabelle takes the chance to convince Giuseppe, a world famous mathematic and physic scientist, to explain to her and to the other guests his theory about the Open Quantum Relativity in other words the fulfillment of one mankind's dreams: time travel.
Credits
---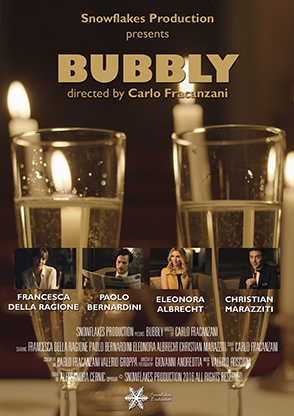 BOLLICINE (BUBBLY)
After a meeting with a client of an important company, Claudia and Francesca decide to have a drink in a luxury hotel. It seems the typical situation where two good friends with opposite characters talk about work, love and life choices, but suddenly a distracted action of Claudia will cause a sequence of unexpected consequences.
Credits
---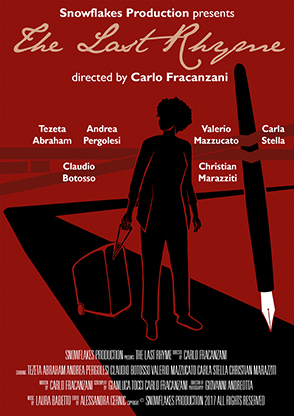 L'ULTIMA RIMA (THE LAST RHYME)
A foreign student decides to come to Italy to write his graduation thesis on the romantic poets Byron and Shelley and their stay in this country. The only things she has with her are a suitcase full of hopes and a notebook with some poems in which the last one hasn't a final. After a difficult beginning she will meet a guy who studies literature like her that will help her to give a sense to the journey and perhaps to achieve something even bigger.
Credits